1325 Press Release
October 31, 2017, Yorba Linda, CA--Today Global Specialties introduces the 1325, a high quality, cost effective power supply, ideal for use in education, industry, and hobby electronics. It offers easy to use design, excellent portability, quiet operation, and USB output perfect for charging a cell phone. Use various combinations of the 80 watt power output by adjusting the voltage anywhere from 0 to 16 volts and the current from 0 to 5 amps.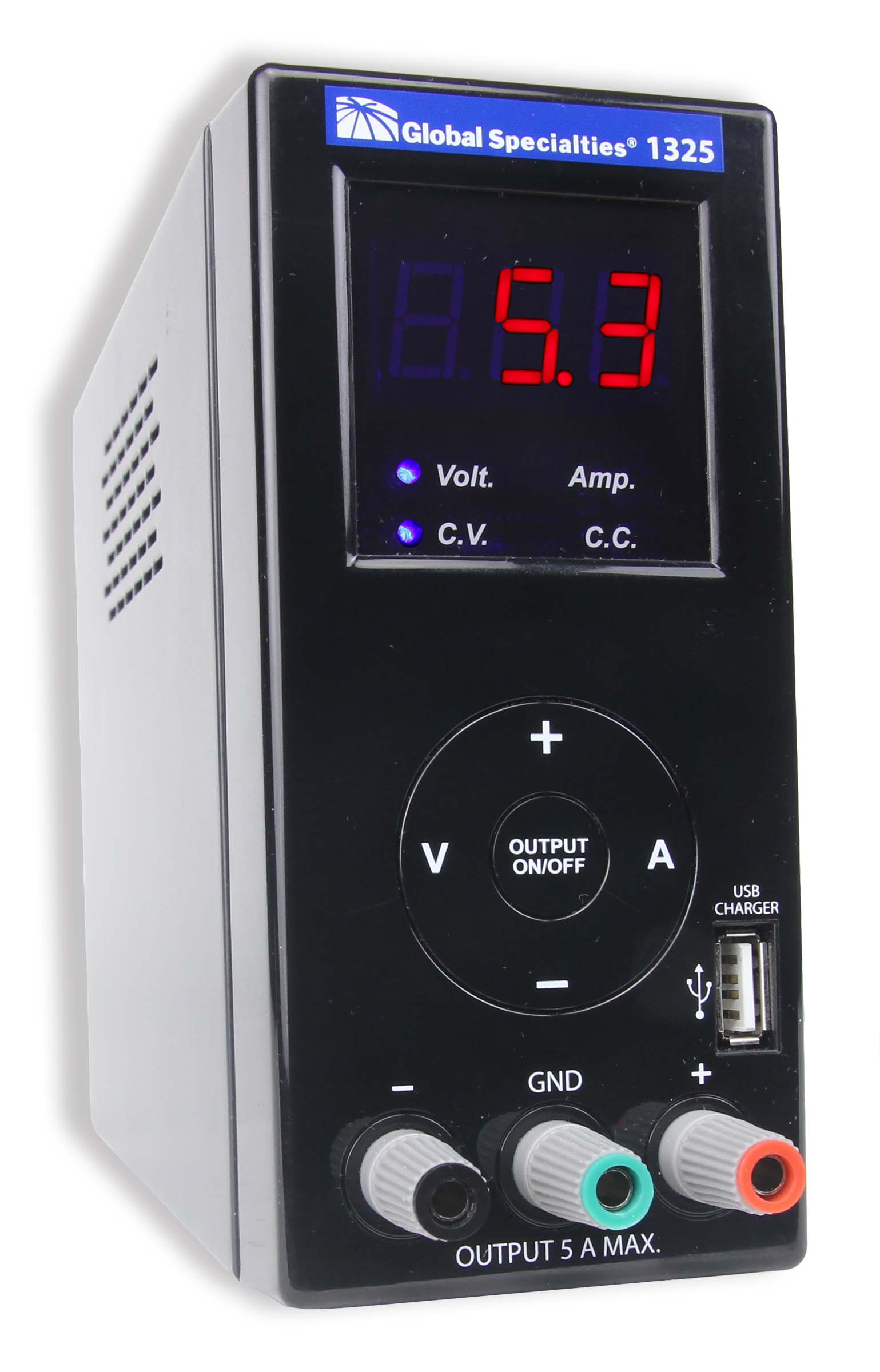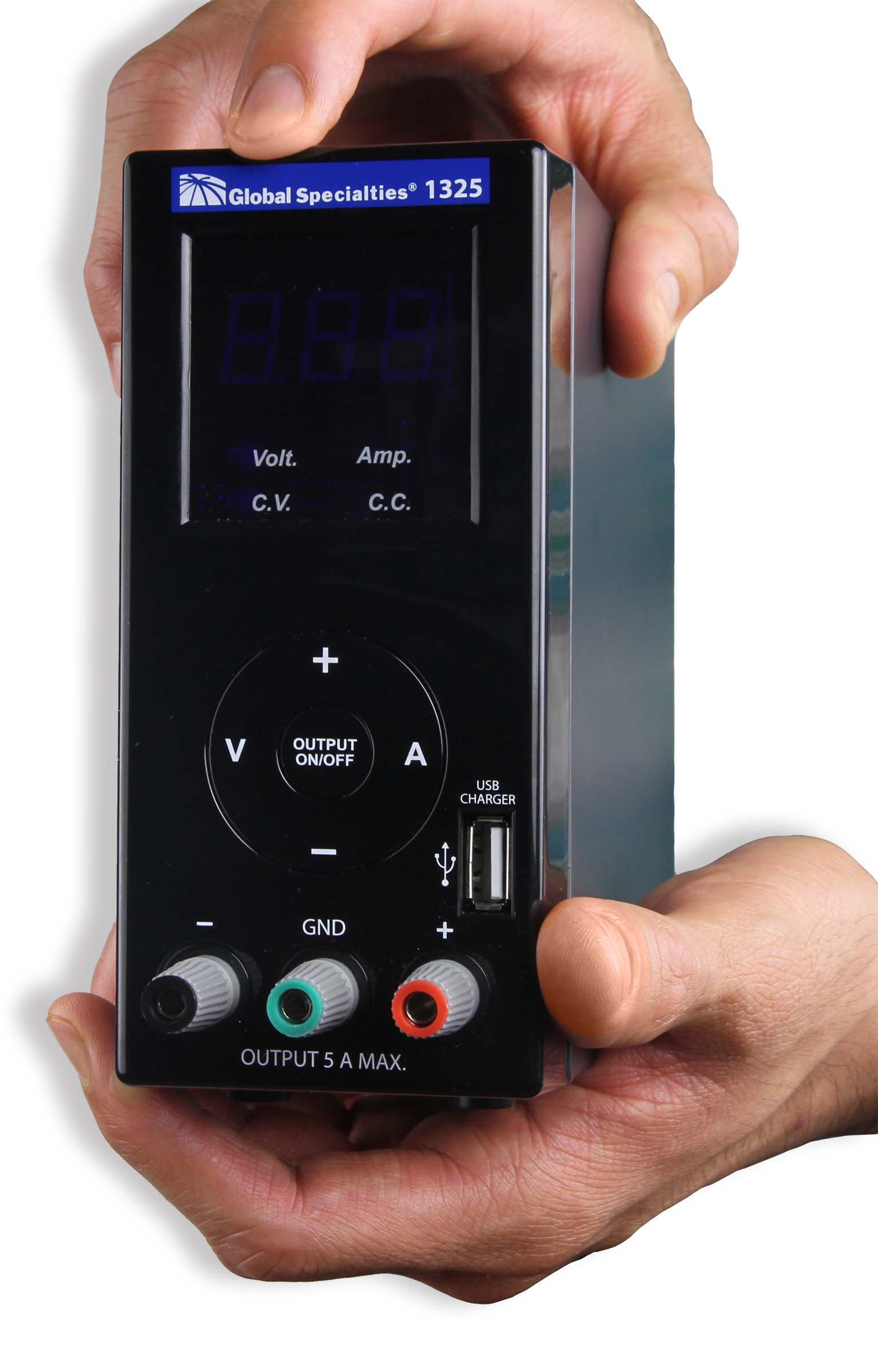 Features
90 W
0-16 VDC
0-5 A
USB charging port, 5 VDC and 1.2 A Max
Small compact size
Automatic crossover and constant current (CC)
Constant voltage operation (CV)
Tracking over voltage protection (OVP)
Over temperature protection (OTP)
Pricing
MSRP of $99.00, the 1325 is available immediately.
High Resolution Images
Click here to download 1325 High Res Images
Product Datasheets
Click here to download 1325 Datasheet
Videos

Click "Share" and then get the Embed Code to add this video to your website: 1325 Video

For more information, please don't hesitate to contact us.

Best regards,

Tony Schmidt
Product Marketing Manager


This email address is being protected from spambots. You need JavaScript enabled to view it.



About Global Specialties
Since 1973, Global Specialties has been the recognized leader in innovative electronics training solutions for education and industry. Global Specialties' prototyping and trainer systems set the worldwide standard for reliability, durability and long life, designed to take the sustained use of educational, research and product testing environments. A leader in the development of integrated teaching systems, Global Specialties offers completely packaged courses including everything required for effective instruction. Global Specialties' products are available from electronics distributors worldwide.