PB-103E: Discontinued
Externally Powered 2390 Tie-Point Breadboard
Discontinued Date: June 2018
The PB-103E has been discontinued and replaced with the PB-103M. For information on the PB-103M, please view the replacement tab below.
Tuesday, 30 November 1999 00:00
PB-103M: Replacement product for the PB-103E
Externally Powered 2390 Tie-Point Breadboard
Listed Price: $35.00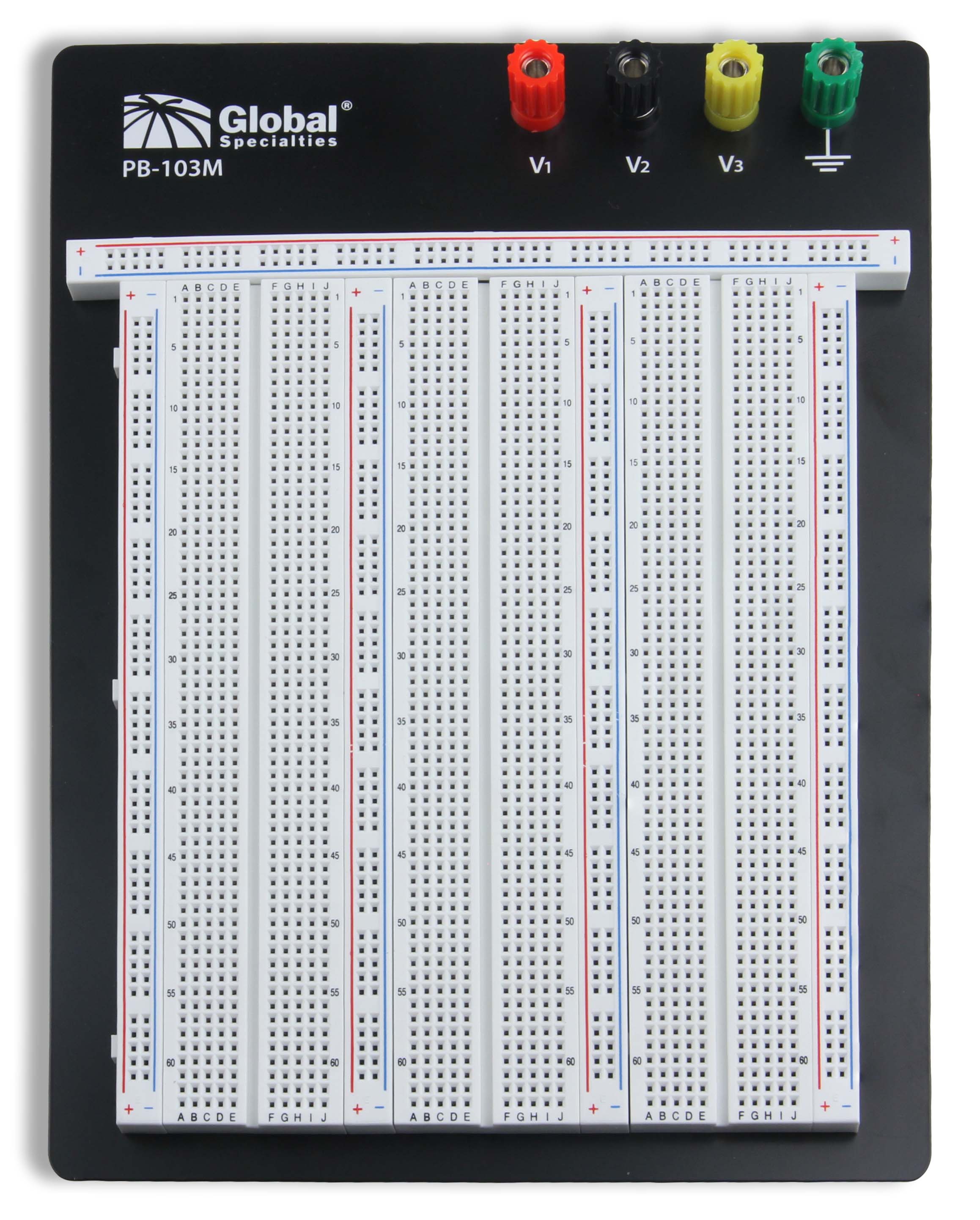 Specifications: PB-103E
Spring Clip Material
Nickel plated phosphor bronze
Allowable Wire Diameter
0.4 - 0.7 mm
Current Capacity
1.5 A, 36 V
Downloads: PB-103E
Documents
Please click here to contact our national and international distributors directly to find out where to buy the PB-103E.